Warren Hardy's Biography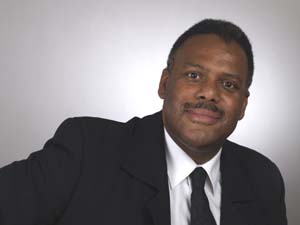 Warren studied piano and voice at DePaul University in Chicago, Illinois. Influenced by such great names as Lamont Lenox, Charles Floyd, Arthur Norment and many young performers out of Chicago, he learned a lot about Gospel music. While working in his church, Lilydale First Baptist Church as well as at Original Philadelphia, he decided to study music formally. He graduated from DePaul with a Bachelor of Arts in Voice and Piano in 1981. While working on his graduate degree, he left his church community to pursue his dreams in Germany.
Arriving in Germany in 1982, he continued his pursuit of music. He did two graduate programs while in Germany, a Education Master in Human Resource Administration in 1989, and a Master of Science in Business Administration in 1990. This led to a 12 year commitment with Siemens AG, a German company located throughout Germany.
After becoming a teacher at a German Highschool, he was able to continue his music pursuits with a number of bands, one being the Marcus Marr Big Band.